With increasing pressures of work and life, people have the desire to have relaxed life, The holiday resort away from the downtosn has a big demand. . And Indonesia is also in need of a large number of "holiday" light steel villas, BR PREFAB house factory has taken over the 300 light steel residential projects.Let's first take a look at the overall plan of the project. From the picture, it is mainly to create a villa town model. Since this is a more urgent task, many local builders are afraid to pick up. However, BR PREFAB factory has many years of construction experience, 300 sets are easy todo during the specified time.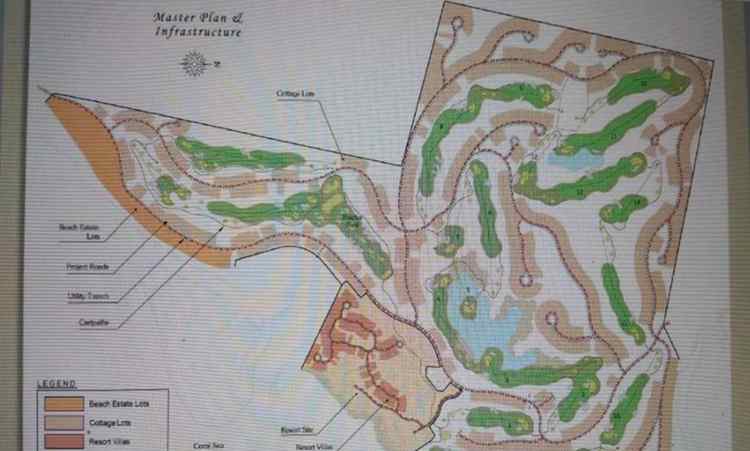 After several communication of both sides, the standard floor plan is finalized. In order to create a tourist and holiday atmosphere, The design is smimilar with Maldivian style, leaving a moving place around the house to keep the privacy of each household.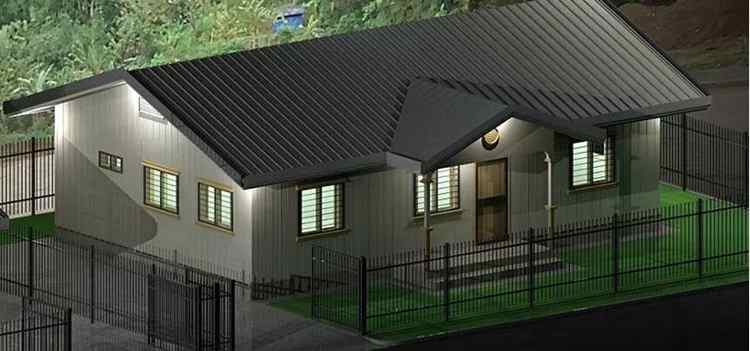 Square Meters:84.4㎡
Plan:3 bedroom, 2 dinning room, 1 kithcne, 1 bathroom
Height:3 meters
Ground required:11.25mX 8.7m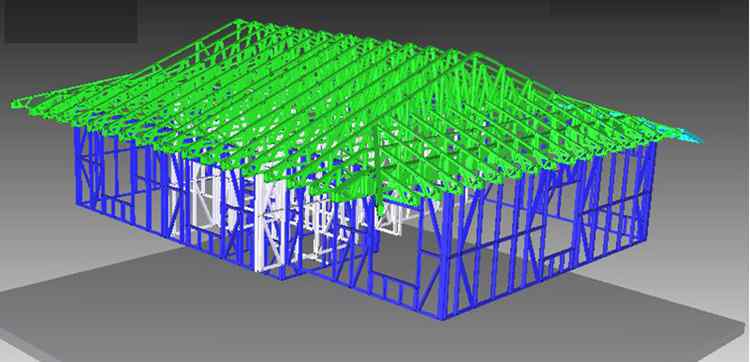 Once the floor plan has been determined, it can be produced step by step. The imported high-yield machines for production of light steel keel, The keel always maintains component accuracy within +/- 0.5mm, meeting the high standards of export. The light steel keel is not only stable, but also has good load-bearing capacity and anti-corrosion without worrying about termites.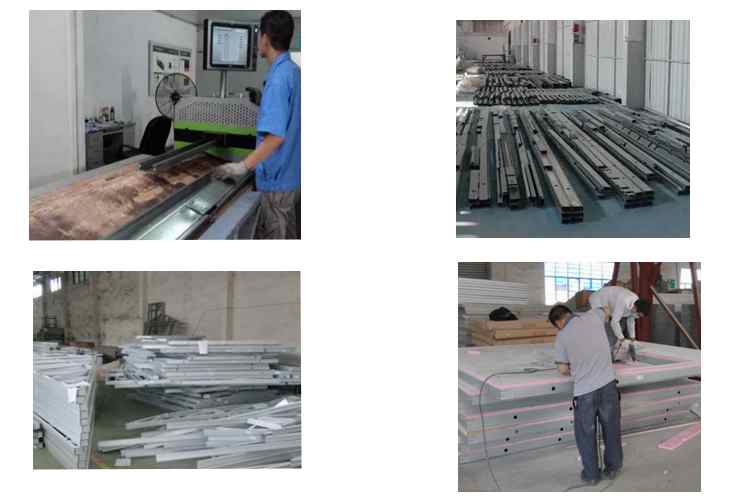 In order to speed up the progress of the project, the keel and the wall will be pre-assembled in the factory and transported to the site. The site can be installed faster, saving time. The pre-assembly go through a lot of checks and quality control .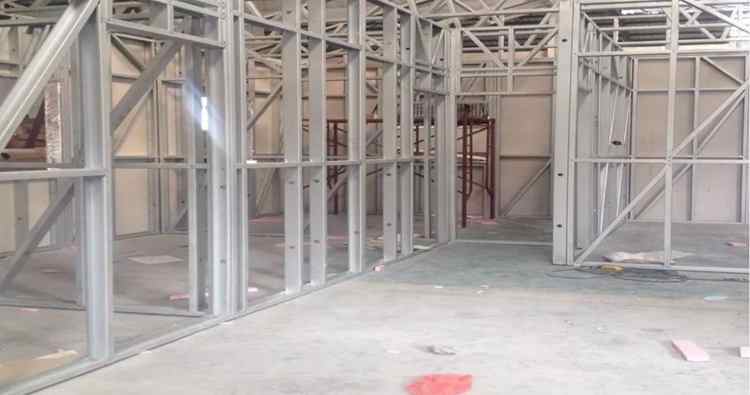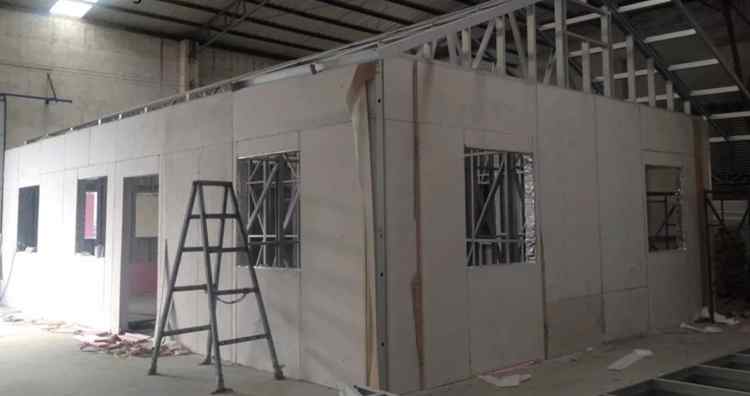 When the pre-assembly is ok, we can arrange loading and shipment .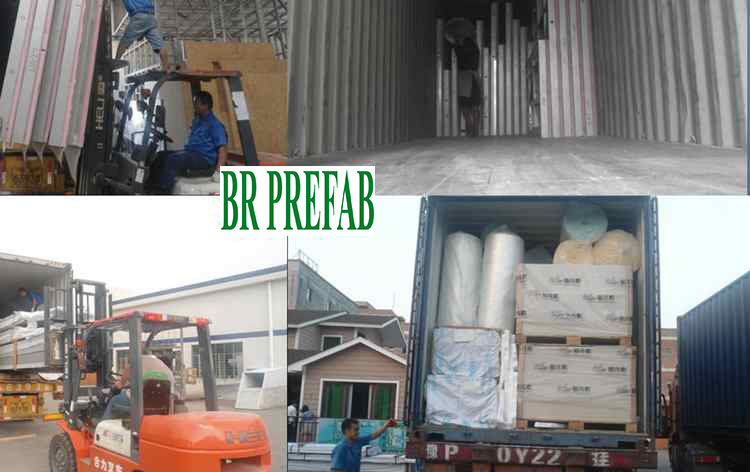 After the light steel materials are transported to the site in Indonesia, they can be quickly installed. A number of construction teams was sent for installation instructure. The construction team with many years of experience, can easily complete 100 sets of light steel houses in one month. Indonesia is an equatorial and rainy climate zone with a hot climate and a large amount of rain, but it does not affect construction. Workers are not affected by the environmental climate. The 300 sets of light steel houses were completed in just three months.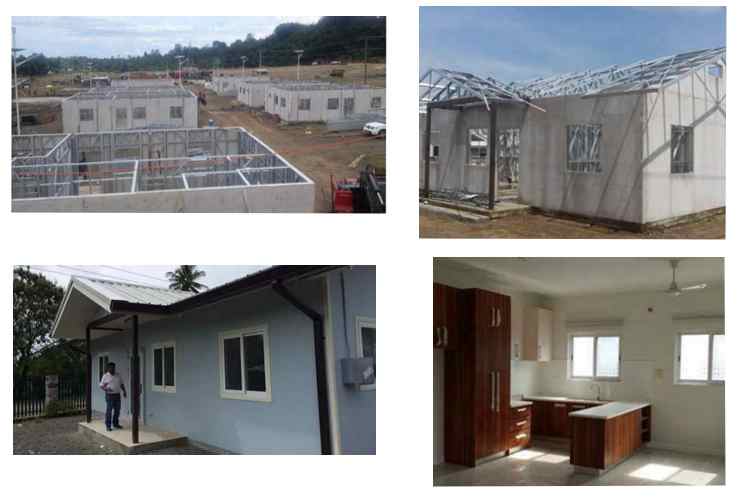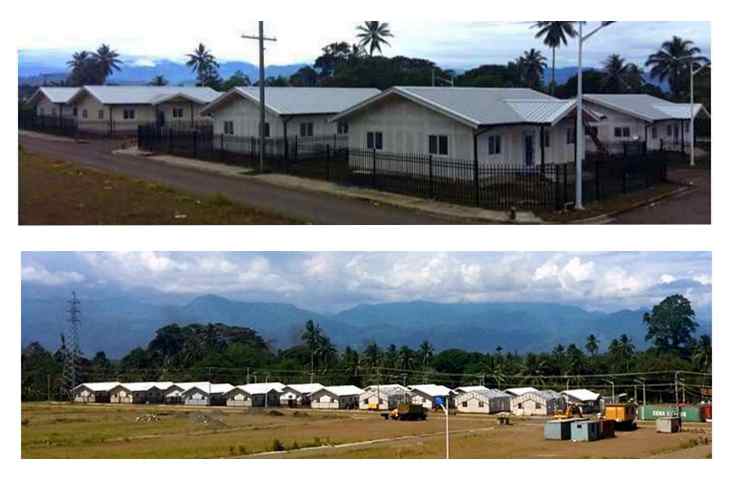 Contact Us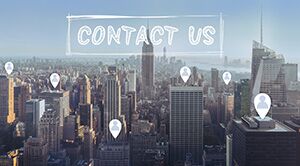 Tel:

0086 13929151139

E-mail:

export@fsprefab-house.com