Time: 25 Aug 2018
Qantity: 150
Products: Flat Pack Container house
Location: Vietnam
Brief Introduction:
The project building was built by BR PREAB The container school aroung 2680m2, The building include container classroom, container office, container kitchen,container canteen,container function room,container meeting room, container shop and container dormitory and container gym center. With characteristic of beautiful overall image, environmental protection, heat insulation, the teacher and student here will be more comfortable and more happy.
The flat packing container is built with modular design and production technology, 90% prefabricated in the factory, including doors and windows pre-installed in the wall, ceiling, floor, decoration, electrical system pre-buried. There is less work on site, Three workers can be completed in one day for two container instllation. The flat pack container adopts a standard modular design, which can be connected in the long and short directions to form a large open space indoors. The cabinets are stacked one on top of the other and connected by container locks, and the strength meets the structural design requirements.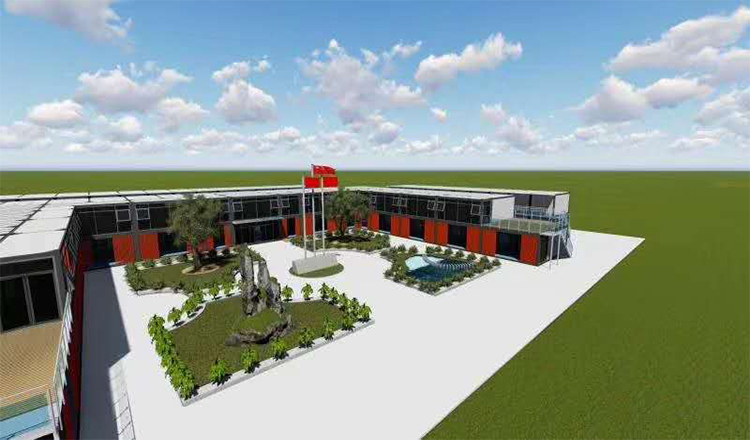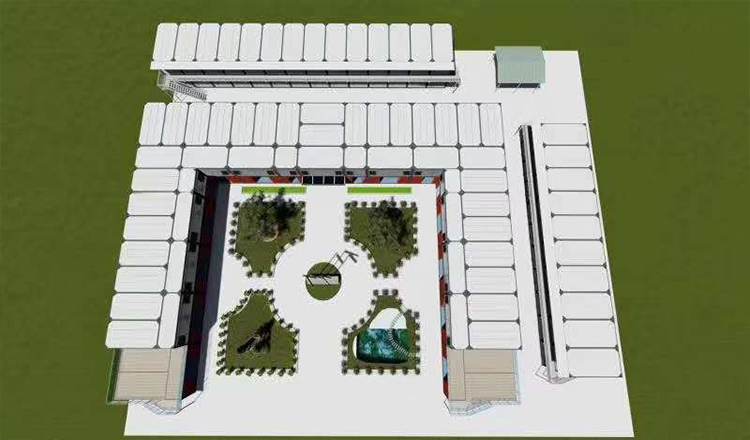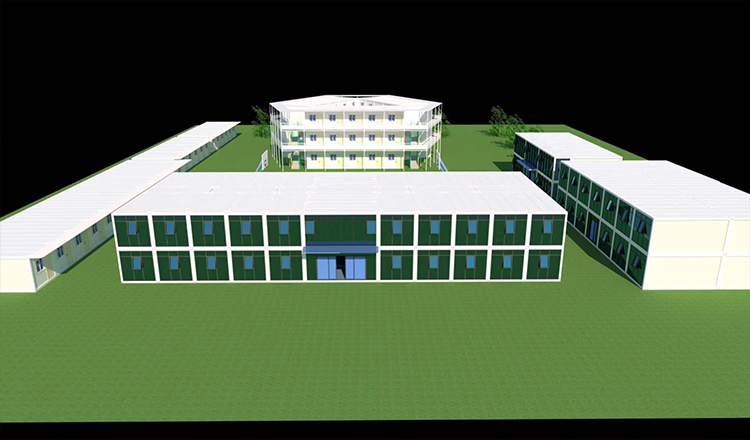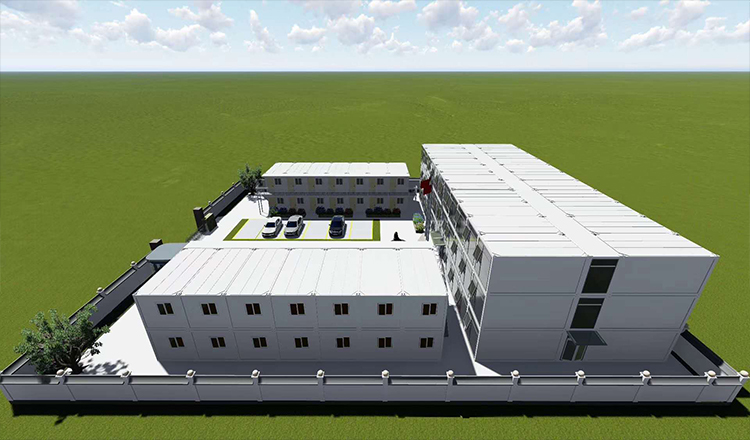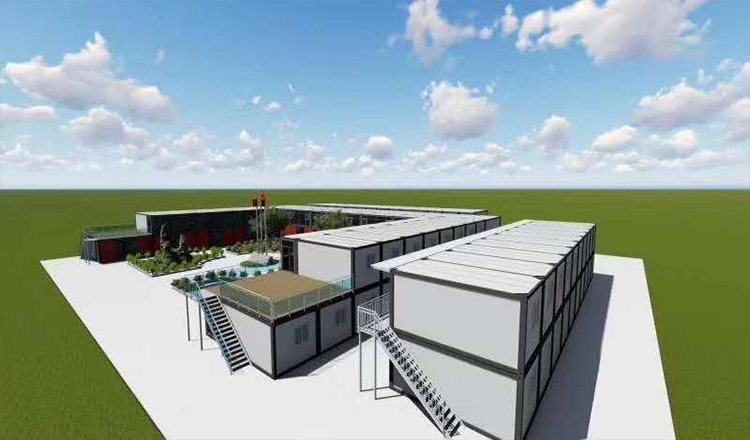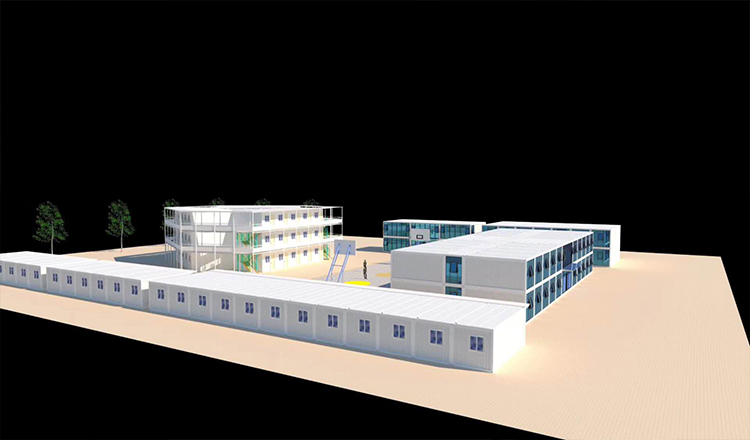 Contact Us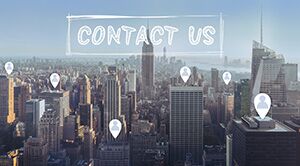 Tel:

0086 13929151139

E-mail:

export@fsprefab-house.com